I wanted to share the story of this bracelet with you and see what you think..
.
I designed this bracelet many, many months ago for a customer to bring luck and protection for her friend. I liked it so much that I decided to make it a permanent part of my line. The customer wished me "a ton of sales." Interestingly enough,that is exactly what has happened. It is my number one seller. There is something about this bracelet that people respond to.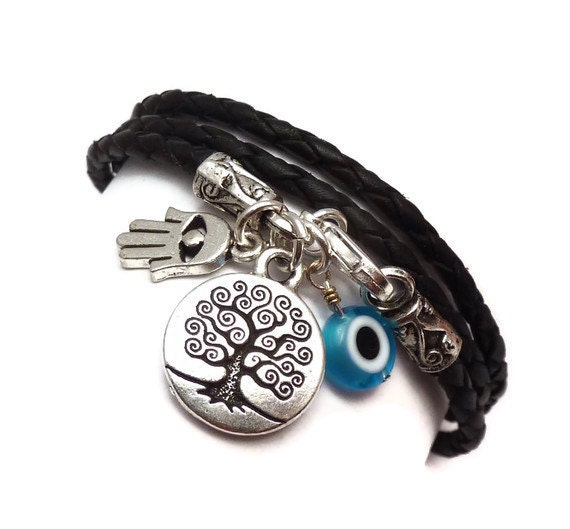 Can the energy and well wishes of one person translate into luck and prosperity in the life of another? I think so and that is what she did for me. I, in turn, with this bracelet hopefully affect the lives of those who buy and wear it. It is what I hope and intend happens with every piece I design...that my energy and good intention creates something positive in the life of others.
What do these charms mean? The tree of life symbolizes many things, including wisdom, protection, strength, bounty, beauty, and redemption. It is believed that the one who wears a hamsa will receive protection from the evil eye and it will create positive energy, happiness, prosperity and good health. The evil eye bead is believed to provide protection from the envious eyes of others and ensure physical well-being .
Do you like the protection bracelet? See it HERE.